Culture
Customer service excellence is at the core of all that we do at CORT. We look for and hire people who understand how to provide excellent customer service, are passionate about making a difference in our customers' lives and go the extra distance for every project, every time. Over the past 45+ years, we've built a team of service-minded people, over 2,000 strong, many of whom have built their careers with CORT.

We know we can teach our business, and we can teach the tools needed to do the job, but one thing we cannot explain is a desire to serve. We believe you have that core value, or you don't, and our people at CORT have it. Whether our employees are serving customers who need help renting furniture or assisting colleagues in another department, our team has an innate passion for serving those around them.

The people we hire are passionate about making a difference in people's lives, something we do every day at CORT. If you have the right mix of passion and an entrepreneurial spirit and are looking for a lasting career with a growing, fast-paced company, we can't wait to meet you.
Benefits
Health Benefits
We offer health, dental, vision, disability and life insurance options to eligible employees. We also provide Healthcare and Dependent Care Flexible Spending Accounts.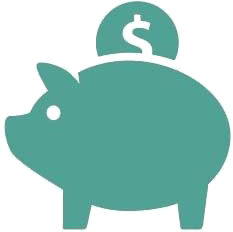 401K
Eligible employees can participate in our 401(k) Investment Savings and Profit Sharing Plan. We match employee pre-tax and Roth 401(k) contributions.
Paid Time Off
Spend time with family and friends during the holidays and paid vacation days.
Furniture Discounts
Receive furniture rental and purchase discounts after 90 days of employment.
HealthAdvocate
You and your family will have immediate access to HealthAdvocate on the first day of employment. This is a one-stop source for all your benefit needs to include Employee Assistance Programs, 24/7 access, counseling, personalized support, and much more.
Tuition Reimbursement
This benefit is available to all regular full-time employees who have completed a minimum of one year's service and consists of reimbursement for courses taken at an accredited two or four-year college or university.
Eligibility for benefits is determined based on your employment status. If you are regularly scheduled to work 30 or more hours a week, you will become eligible for the benefits listed above.