We Don't Just Furnish Events
We partner with meeting & event planners and trade show contractors across the nation to bring our clients' visions to life and to provide unparalleled customer service. Why do we love what we do? With CORT Events, every workday is different, each employee has a direct impact on the success of the business, and we get to be a part of some amazing events happening in incredible venues.
Our Locations
CORT Events is headquartered in the trade show capital of the U.S., Las Vegas, Nevada. Our distribution centers are located across the country, allowing us to service most major U.S. cities.


Browse open positions in some of our featured locations below, or select View Jobs in All Locations to find a position near you.
View Jobs in All Locations
Benefits
Health Benefits
We offer health, dental, vision, disability and life insurance options to eligible employees. We also provide a Health Savings Account with company match and Flexible Spending Accounts.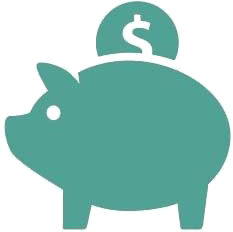 401(K)
Eligible employees can participate in our 401(k) Retirement Savings Plan. We match employee pre-tax and Roth 401(k) contributions.
Paid Time Off
Spend time with family and friends during the holidays and paid vacation days.
Furniture Discounts
Receive furniture rental and purchase discounts after 90 days of employment.
HealthAdvocate
You and your family will have immediate access to HealthAdvocate on the first day of employment. This is a one-stop source for all your benefit needs to include Employee Assistance Programs, 24/7 access, counseling, personalized support, and much more.
Tuition Reimbursement
This benefit is available to all regular full-time employees who have completed a minimum of one year's service and consists of reimbursement for courses taken at an accredited two or four-year college or university.
Eligibility for benefits is determined based on your employment status. If you are regularly scheduled to work 30 or more hours a week, you will become eligible for the benefits listed above.

As required by the Transparency in Coverage Rule, CORT Business Services Corporation engages UnitedHealthcare to create and publish Machine-Readable Files (MRFs) on our behalf. To link to the MRFs, please click here: https://transparency-in-coverage.uhc.com